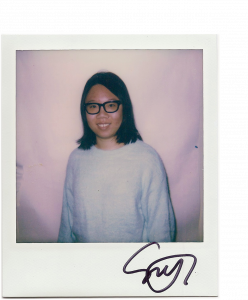 Exploration: A possible impossible world
Abstract:
Today, technology domains our world.  We work from our computers, communicate through our phones, and manufacture with machines. What gets crazier is that kids start getting on roller coasters using virtual reality glasses. In the movie Inception, the protagonist
struggled with living in imagination and living in reality. While our technologies are advanced to the extent that we can live in different realities, such as virtual reality, augmented reality, mixed reality, we struggle with which reality to live in.  This paper will compare and discuss the impact of virtual reality and actual reality by presenting the state of existence of the impossible objects in each reality.
Artist Statement:
Going to a film school at the age of 15, I found my interest in CGI and visual effects. The multimedia production inspired and pushed me to go to a tech school for college and learn technologies beyond camera, Avid Media Composer, and Adobe suites. My interest drives me to explore computer graphics and the mathematical ideas behind those beautiful graphics. I built websites, interactive user interfaces, and 3D animations, etc.
Art school always taught about the idea of "art for art's sake". However, as I was trying to implement artistic visions to a lot of the multimedia projects, I found that my art always has a purpose – I want the user to have the eager to know the company on the website; I want the user to find the interface easy and clear to use. Sometimes the purpose could be more critical, such as discussing the asymptote of perfection, cycle of life, application of Fibonacci, etc. As an artist, I found myself problematic because of my dedication to create problems for myself to think about. As Andrew Yang mentioned to bring humanity to our society in his presidency campaign, the conflict between humanity and technology has become my new problem to think about in my leisure time.
Later, I became a computer science major in college. Science always teaches me to solve problems. How would we solve the problem between humans and technology? What is wrong with our technology today?
Science and art frequently cause my right brain to fight with my left brain. A computer's world can generate a lot more paradoxes than our actual natural world, such as virtual reality, which resizes the scales of objects to create depth on a depthless 2D plane. What computers create are found amusing and psychologically challenging by art. As someone who is a problematic problem solver, I am interested in using my coding and math skills to create virtual illusionary worlds and translate them to our actual world with 3D printing technology.  Travelling from the actual world to the virtual world, the impossible becomes possible. Is that good for us? Is that terrifying to human beings?
Preview of Work: